Article: How To Shop Sale in 7 Steps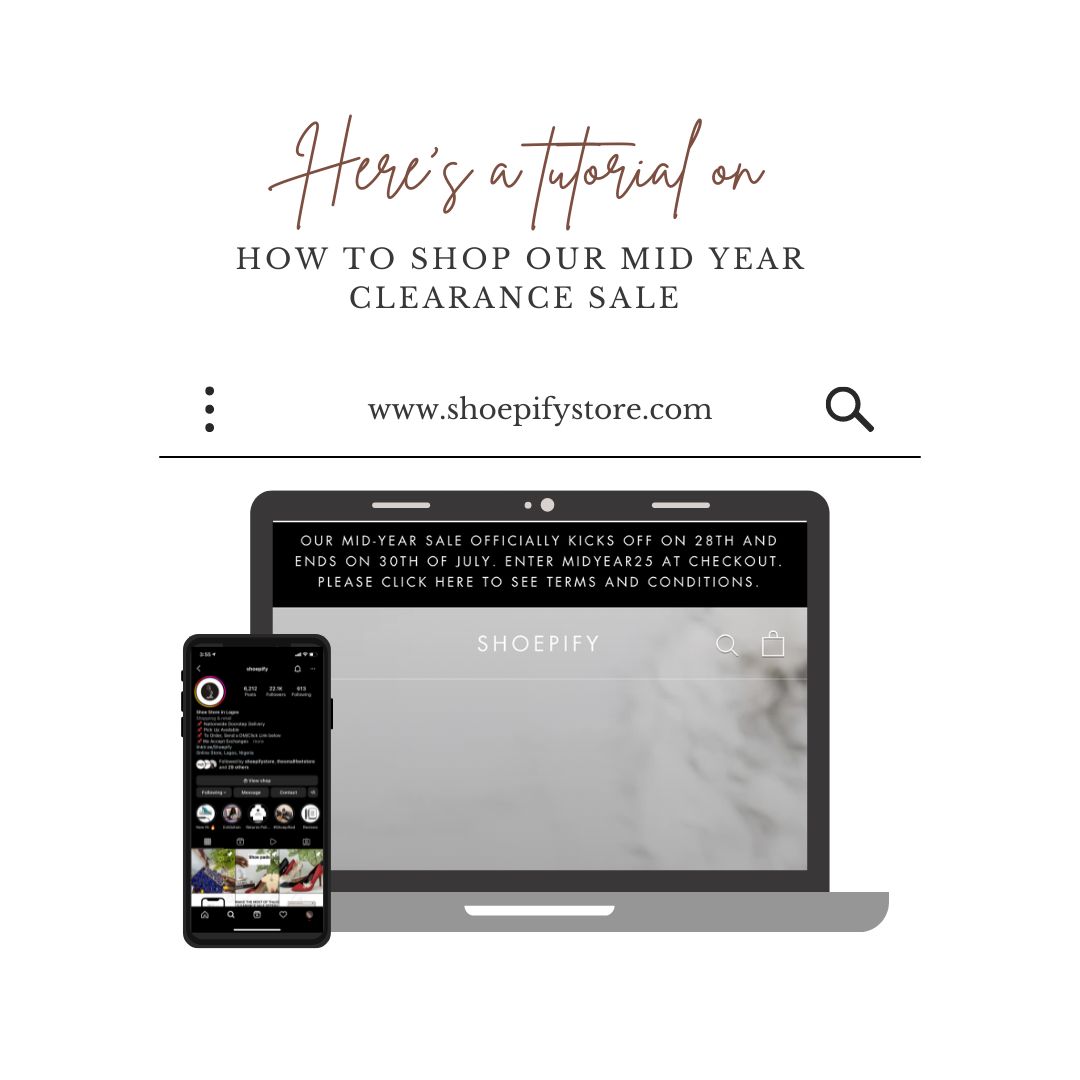 How To Shop Sale in 7 Steps
Sometimes, it can be challenging or a bit tricky to maximize time during sales period especially when you are shopping on a website for the first time.
Not to worry, we've got you! We have provided a step by step guide on how to shop sale on our website: when you have a discount code or gift voucher, these tips ensure you are in and out in less than 2 minutes.
My favorite tip is filling my cart way ahead of the sale so that all I need to do is enter the discount code and checkout once the sale is live and you also want to make sure you are shopping from a reliable device, whether it's mobile or desktop and lastly, your browser is the latest version, we highly recommend Google Chrome.
STEP 1: Visit the website 
STEP 2:Navigate to Terms & Conditions 
STEP 3: Click on SHOP ALL or your preferred category
STEP 4: If you are shopping shoes, you can use the size tab at the top of the page to narrow down your search
STEP 5: add all items to cart and proceed to checkout
STEP 6: enter your shipping details & the discount code 
STEP 7: Choose your preferred payment method, make payment, complete your order and wait beautifully for your purchase.
Thank you for getting #shoepified