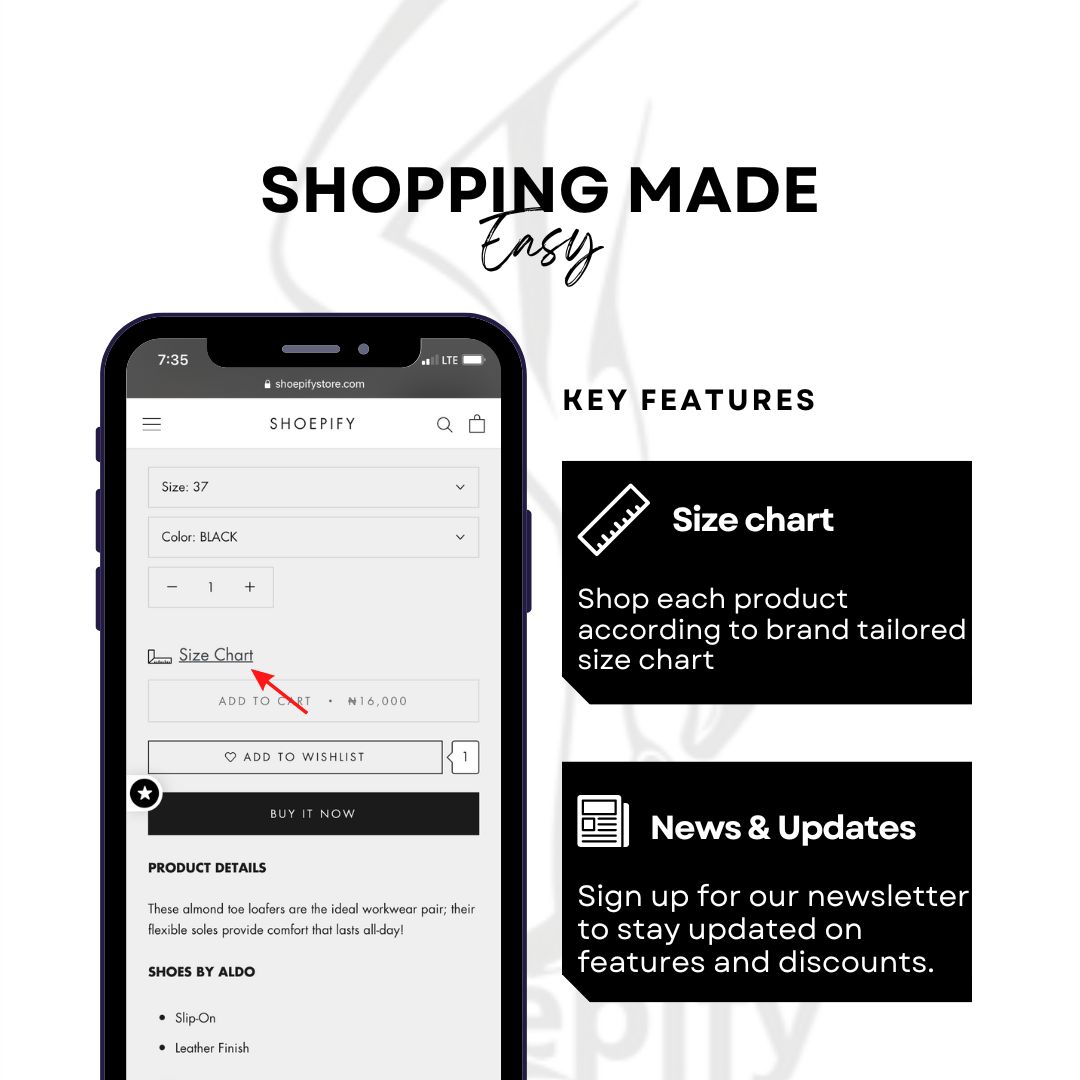 We are so excited about this feature because it has made shopping on our website even easier and more convenient for you! 
As you click on each product, you are able to see the size chart as provided by the actual brand.
Step 1
Visit our website
Step 2
Select your desired product
Step 3
Click on the Size Chart tab above the Cart Button
 STEP 4
View the size tab to ensure you are purchasing your actual size and add to cart, voila!
 There you have it, easy and simple!