Article: Shoe and Bag Care 101: Tips for Keeping Your Accessories Looking New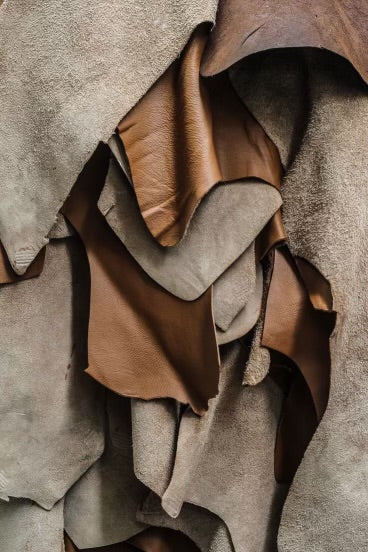 Shoe and Bag Care 101: Tips for Keeping Your Accessories Looking New
Regarding fashion, shoes and bags are more than just accessories; they're style statements. Whether you've invested in a designer handbag or found the perfect pair of shoes for every occasion, taking proper care of these items is essential to keep them looking new and ensuring they stand the test of time. In this guide, we'll explore some tried-and-true tips for maintaining your beloved shoes and bags to remain in excellent condition.
Know Your Materials
Before diving into specific care routines, it's crucial to understand the materials your shoes and bags are made of. Different materials require different maintenance. Leather, suede, canvas, and synthetic fabrics each have unique needs. Check the care labels or research to identify the best cleaning and care methods for your items.
Regular Cleaning
One of the most fundamental steps in preserving your accessories is regular cleaning. 
Here's how to do it right:
Remove dirt and dust: Use a soft brush or cloth to wipe away dirt and dust from the surface gently.

Spot clean: Address stains and spills promptly. Use an appropriate cleaner for the material, and follow the manufacturer's instructions.

Interior cleaning: Don't forget the inside of your bags and shoes. Empty bags and use a fabric cleaner or a gentle, damp cloth for interiors. For shoes, consider using shoe deodorisers to keep them smelling fresh.
Waterproofing
Protect your accessories from unexpected rain showers and spills by applying a waterproofing spray or cream. This extra layer will help repel moisture and prevent stains. Make sure to choose a product suitable for your specific material.
Storage Matters
Proper storage can significantly extend the life of your bags and shoes:
Shoe trees: Use shoe trees to help your shoes maintain shape and reduce creasing.

Dust bags: Store your bags in their original dust bags to protect them from dust and scratches.

Air circulation: Allow your accessories to breathe. Don't overstuff bags or stack shoes too closely. Adequate air circulation helps prevent mould and odours.
Rotation Is Key
Avoid wearing the same pair of shoes or using the same bag daily. Rotate your accessories to give them a break and allow them to air out. This prevents excessive wear and tear.
Professional Care
For high-end or delicate items, consider professional cleaning and maintenance services. Shoe repair shops and leather care specialists can restore and refurbish your beloved accessories.
Avoid Direct Sunlight
Prolonged exposure to direct sunlight can fade colours and dry out materials like leather. Store your bags and shoes in a cool, dry place away from direct sunlight when not in use.
Handle with Care
Finally, always handle your accessories gently. Avoid overloading your bags, and don't drag or scuff your shoes. Please treat them with the same care you would your most treasured possessions.
In conclusion, proper care and maintenance are essential to keep your shoes and bags looking new. By following these tips and investing a little time and effort into their upkeep, you can enjoy your favourite accessories for years. 
Happy accessorising!