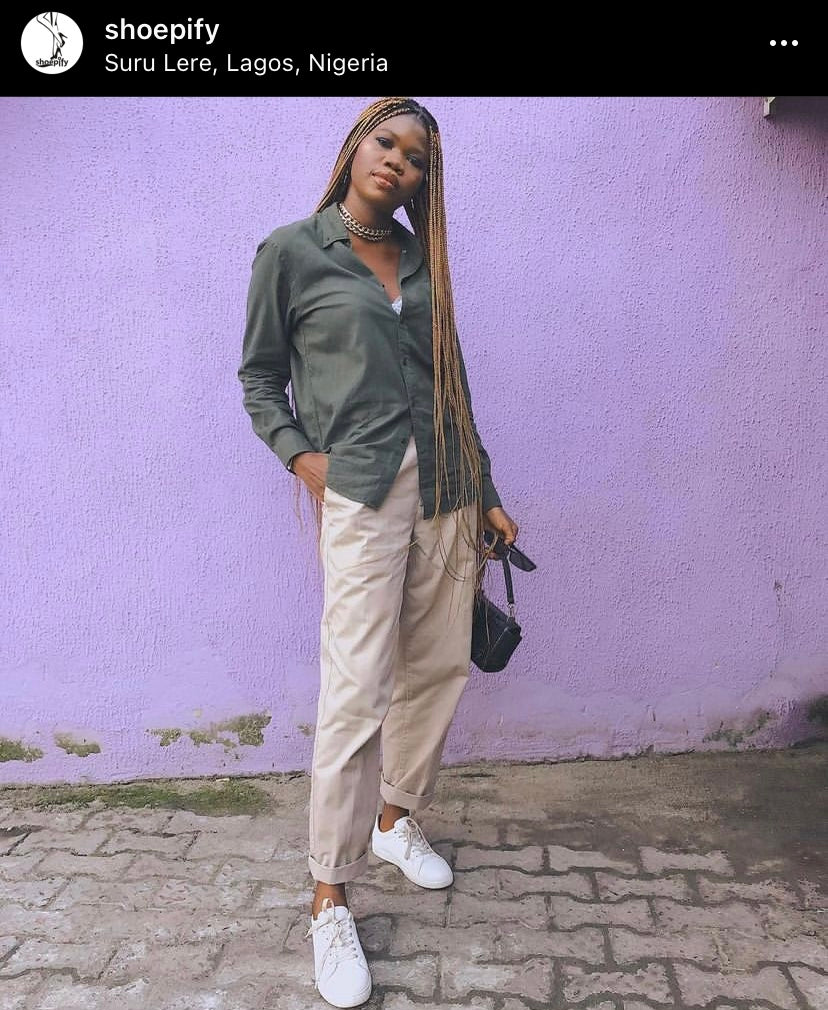 FIVE WAYS TO STYLE OUTFITS WITHOUT HEELS
Change is a constant in life and the fashion scene ensures to always be on the loop.Over the years,New trends emerges and this year isn't any different,fashion influencers have been showing us different ways to put together outfits in the 'not-so conventional' styles.
Today's blogpost is centered around the different ways you can put together an outfit without heels while still staying in trend. Let's have a look at some below;
Styling a tailored trouser and a shirt with a sneakers is the ultimate inspo we would be needing to get ready for a long day in Lagos city like our muse Adenike has.
If business casual is what you're going for,Style your trainers with a power suit for a chic and modern look.
Whether for picnics or a busy errands day,basically for the days we intend to bask in the glow of the city's sun;here's a look at something different
For chillier days,match your hoodie and sweatpants with a trainer for a more casual look.
If Flats are the item you have in mind,for a much more elevated yet comfortable look,pair an old blazer with a jean and a your desired flats because as #shoepifiedwomen we stay comfortable yet very stylish.
For the weekend getaway,brunch with the girls or lunch dates,stay in the loop with these fashion trends and don't forget to tag us in your pictures when you do.