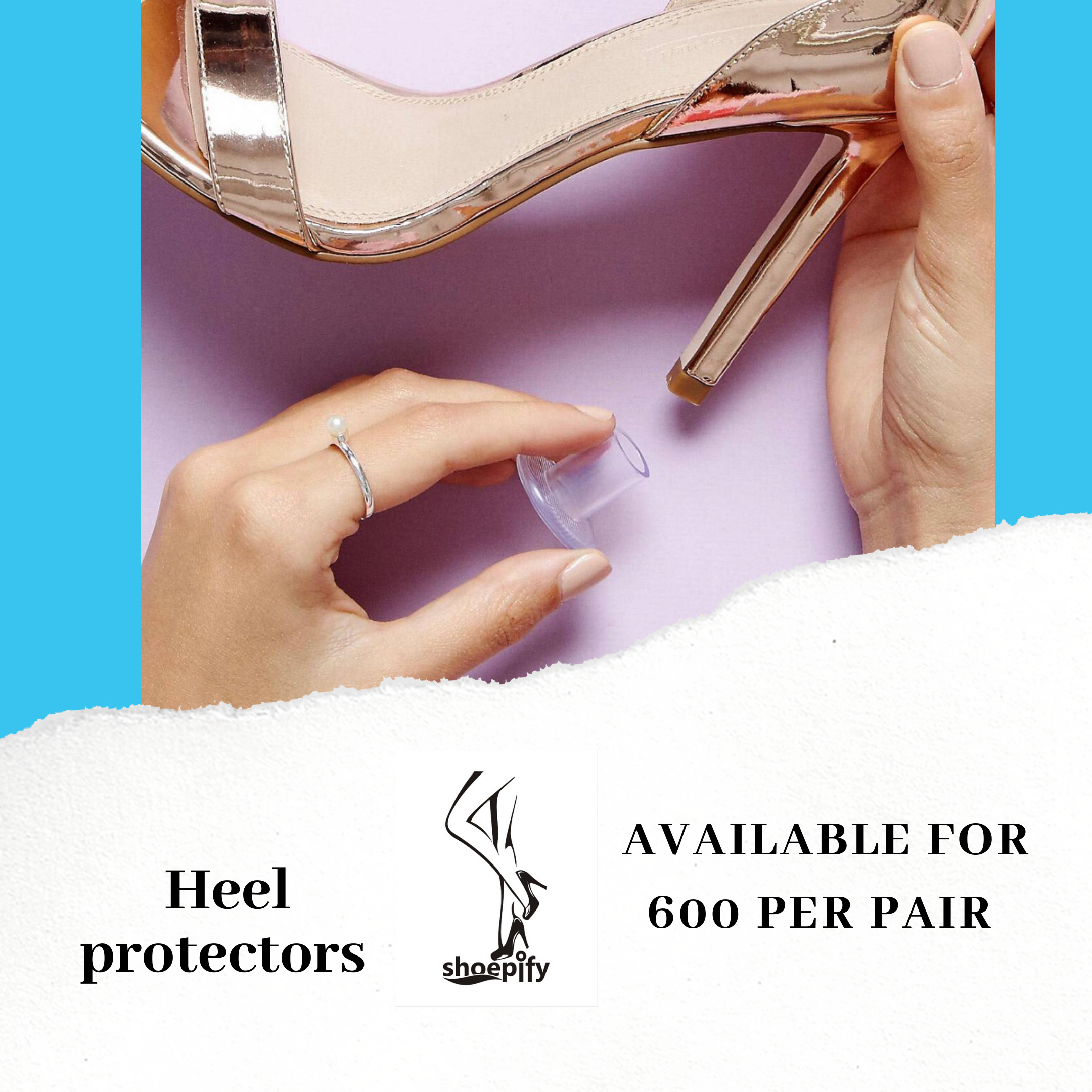 6 Ways To Make Your Shoes More Comfortable and Last Longer
Every Shoe Lover has one, two or maybe all of  these challenges and honestly, it is tiring.
It is one thing to spend money on an item and another thing to get the most value out of it. Shoes are many people's favorite fashion items to splurge on and sometimes, just like bras, the most beautiful ones don't fit right.
This is why we are introducing our range of shoe accessories from T-shaped shoe pads to heel protectors, anti slip soles to heel grips so your shoes aren't only comfortable to wear but they are also protected.
Those good old full shoe pads may seem bulky or even uncomfortable so this particular T-Shaped Shoe Pad has come to save the day.
With an insole and a heel back liner,this product serves as a 2 in 1 shoe pad. It is designed to give comfort and reduce pressure on the feet while still preventing blisters. It is easy to use with just film cover to protect the adhesive and gentle on your shoes by leaving no stains when removed.
The Star of the show! A totally amazing product that not only saves you from those embarrassing noise but also make sure your heel caps are as good as new.
Easy to fix, reuseable on several shoes and durable.We have made it so easy to determine the sizes your shoes need by measuring them and showing you what they look like.
Mud and grasses,the nemesis of high heels!!! This is Nigeria,whether it's on the street of Lagos or at an undisclosed Owambe,Shoes just can't seem to stop getting stuck in muds and grasses won't stop damaging our heels.
Our heel protectors helps to prevent the discomfort that comes from trying to walk on muds and grasses with heels. Available in two forms (with base and baseless) The difference is in choice.
Anti-slip soles.
The slippery tiles at work that just won't stop trying to make you fall,here's the fix...Made from durable rubber,the anti slip sole is designed for smooth soles to give that extra grip on slippery surfaces.Those Tiles in your office? Don't let them claim your front teeth.
It is very easy to use and it fits any type of shoes,male or female.This product not only prevents you from slipping,it also extends the life of your shoes 
•It makes your feet feel more secure while walking on slippery surfaces.
•With a back adhesive,this product is very easy to use.
Your Shoes fit but that small space at the back make them look like they are your sisters' sigh. Here's the solution.
Heel grips better known as shoe insoles are designed to provide comforts and support for your feet. They help in preventing heel slippage caused by slightly loose shoes which in turn prevents blisters from abrasion of the skin and the back of the heels.
Why you need a heel grip.
•Loosely fitted shoes make walking in heels quite uncomfortable and a heel grip is all you need to harness your confidence.
Shoepify accessory bundles
Heel protectors,silicon gel insoles,t-shaped shoe pads,anti-slip soles and heel caps for that pair of damaged shoes with no heel caps. These are all our favorite accessories as a bundle.For 3,100 Naira only,the accessory bundle is not just your ticket to comfort but It also contains all the right accessories to protect your shoes as well and giving you that value you deserve.
We're working tirelessly to ensure you get the best use of your money,so now you know that beauty doesn't have to be uncomfortable and you can strutt all day long and maintain your dignity, in those heels.
Please leave a comment below if you have any questions.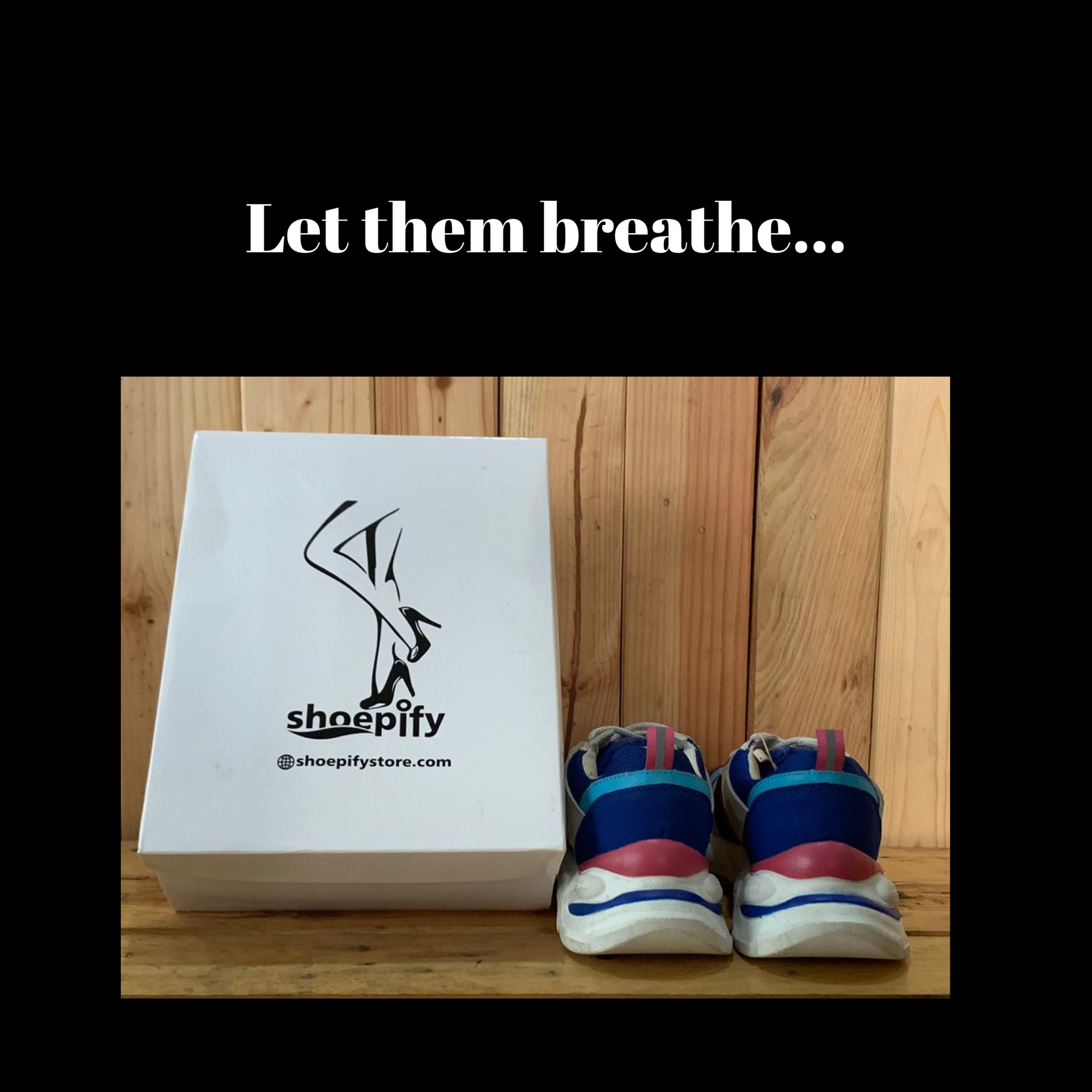 #howtomaintainshoes
Apart from the fact that your shoes can get damaged when stored in boxes long term, do you know that out of sight is out of mind?
Read more