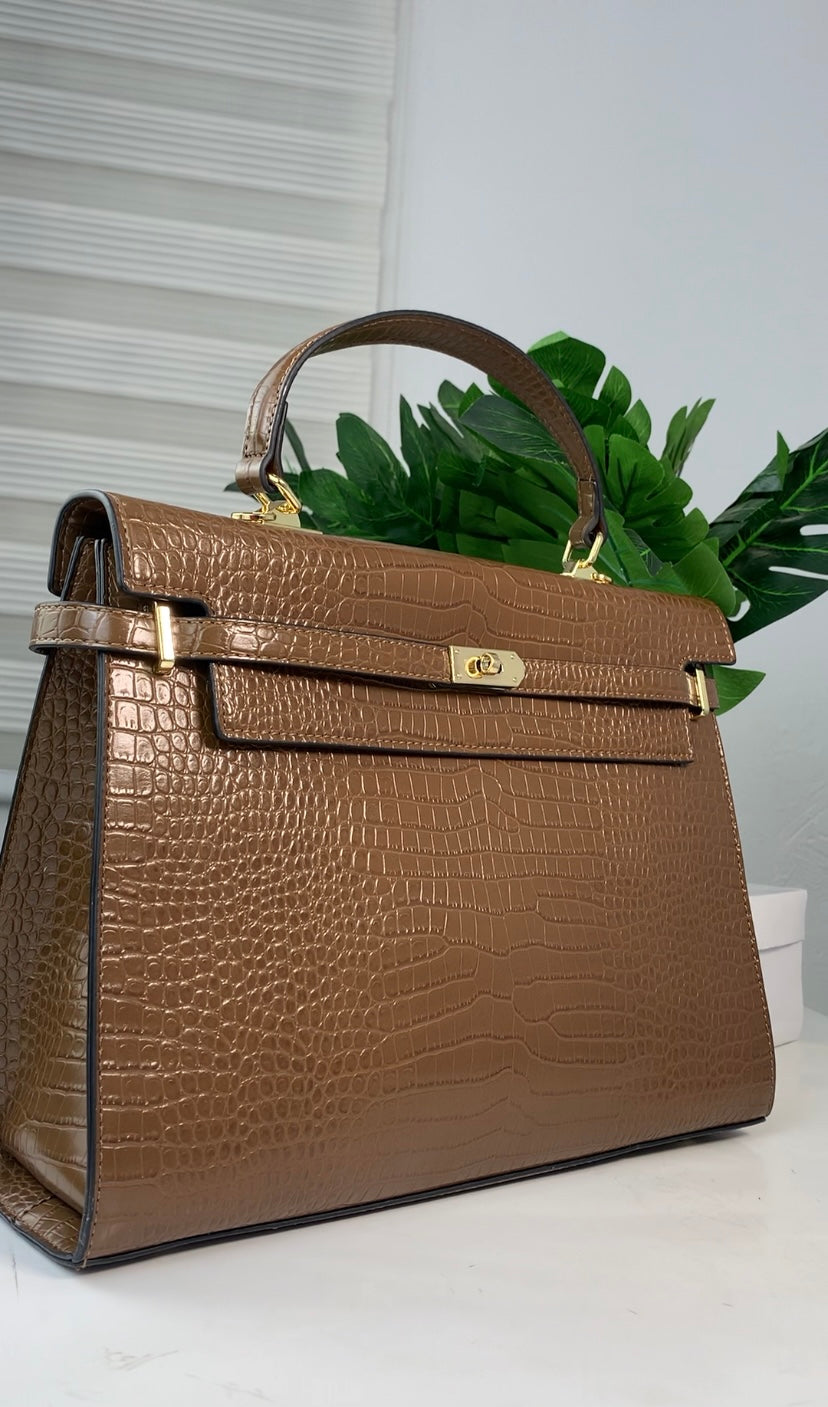 How to care for your leather bags.
Buying a good quality leather handbag is one thing and taking care of it is another.
.Moisture, acetone, alcohol and molds are some factors that can deter the longevity of your precious leather bags.
Here are some practical ways to prevent that;
REMOVE STAINS IMMEDIATELY.

   
Always keep a cotton cloth or tissue paper in hand to immediately clean your handbags as leather bags are susceptible to grease, oils and dust.
STUFF YOUR UNUSED BAGS WITH BUBBLE WRAPS TO HOLD IT'S SHAPE.
When you shop for your handbags,do not dispose the bubbles that it comes with as they help to hold it's shape when not in use.
Avoid getting your leather handbags wet because overtime,it can cause cracking.
Nonetheless,if your handbag happen to get wet,ALLOW TO AIR-DRY.
KEEP ALL COSMETICS IN POUCHES OR ZIPLOCK BAGS.
Cosmetics,pens and other writing implements can leak and damage the fabric of your handbags. It is  therefore advisable to keep them in ziplocks and pouches
DON'T OVERSTUFF YOUR BAGS
It is important to only carry your essentials as overstuffing your handbags with items can permanently alter its shape.
DON'T STORE YOUR HANDBAGS IN PLASTICS BAG.
Let your handbags breathe,LITERALLY!
Bags stored in plastic bags usually trap moisture which in turn causes mold that are very capable of quickly damaging your bags before you get your money's worth.
In cases where you stored your bags wrongly,try leaving a pouch of silica gel as they are known to absorb moisture. You can further apply petroleum jelly,every now and then to further prevent cracking.